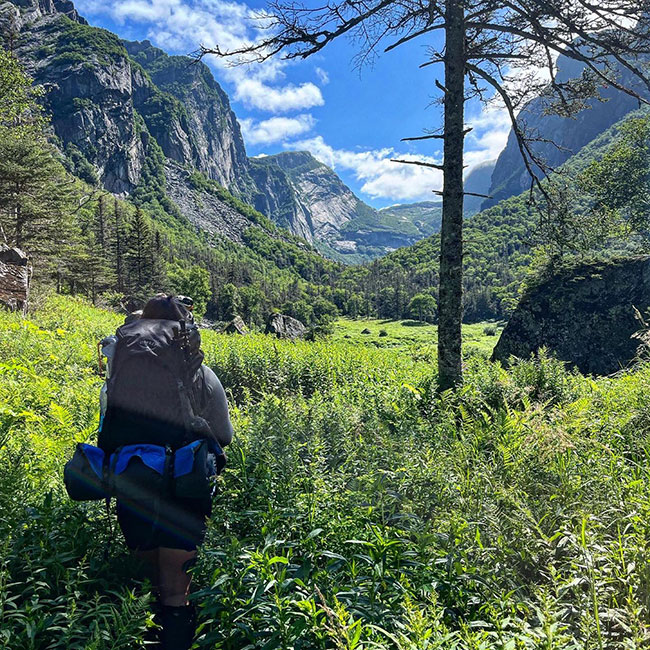 Hiking In Gros Morne & Communities
Gros Morne Cabins is located in the community of Rocky Harbour in the heart of scenic Gros Morne National Park. We offer 25 self-sufficient cabins close enough to hear and taste the Atlantic Ocean with picture perfect sunsets.
There are 19 marked hiking trails in the park, they range from easy, moderate and difficult. You will need a park pass to hike the trails within the park, our office sells these passes and they can also be purchased at the Gros Morne Visitor Centre.
If you're more of an "off the beaten path" type of hiker you can reserve with Parks Canada to do the Long Range Traverse or the Northern Traverse. These are multi-day backcountry hikes with no marked trails which require a lot of preparation and map and compass skills. Reservations are necessary and permits are required, call 709-458-2417 for more information.
Plan Your Hike In Gros Morne National Park
The Tablelands
An easy 4km return trail that takes you along the Earth's mantle, you will feel like you are walking on Mars in this unique and harsh environment.
The Lookout Trail
This trail is 5km return but is considered moderate becvause it takes you ~400m in elevation. You will have beautiful 360 degree views of Bonne Bay, Gros Morne Mountain and the Tablelands.
Green Gardens
This trail is 9.5km return and is considered moderate to difficult. You will go down a valley to a rugged coastline where sheep roam in the green gardens. If you can safely access the beach at low tide, there are spectacular sea stacks and sea caves. This location is the only region in the park with ancient volcanic rock.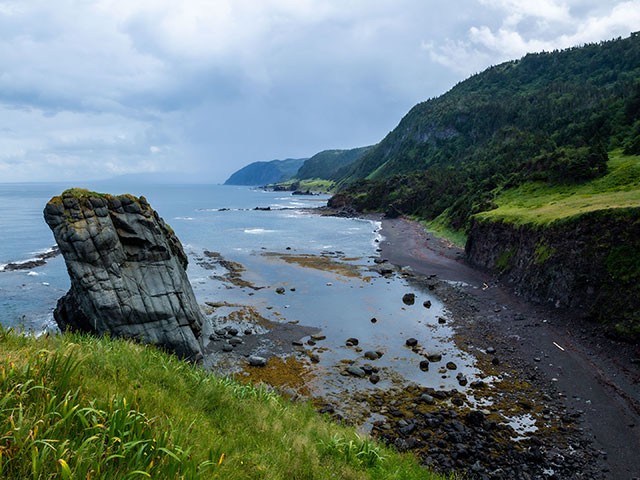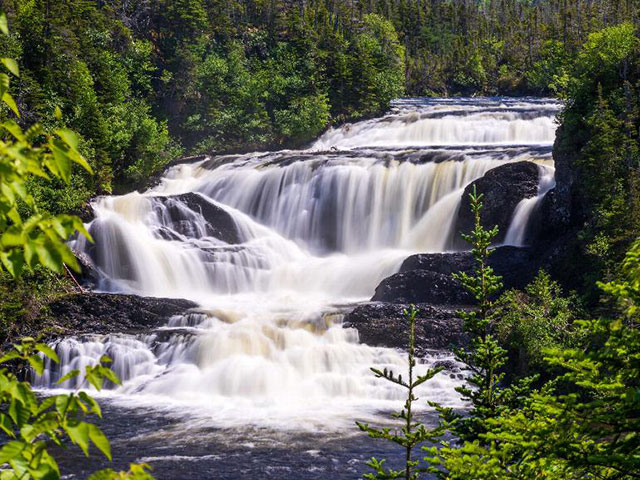 Gros Morne Mountain
This strenuous trail is 17km return and although it is difficult, the view from the top makes it worth it. This will take about 8 hours to complete and requires a lot of energy, bring many snacks and at least 3 liters of water.  Be sure to bring many layers of clothes because even on a hot day it can be cold at the top. Going from the base to the summit is usually a 10 degree difference because you are going from a boreal climate to a tundra climate. You should never climb the mountain if the top is clouded over and be sure to go to the Gros Morne Visitor Centre for a map and safety information. The mountain portion of the trail is closed from the beginning of May until the end of June to give space for nesting birds and other wildlife.
Bakers Brook Falls
This moderate trail is mostly flat and is about 9.5km return. Here, you can walk through the forest and end up at a stunning  3 tier waterfall. Be sure to walk through the moose exclosure to see how our forests can flourish without moose access.
Lobster Cove Lighthouse Trail
Explore a small network of trails through the tuckamore forest and along the coastline. Check out the historical and cultural exhibit within the lighthouse.
The Coastal Trail
A 6km return easy trail along the coastline. Explore the wind battered tuckamore trees and take the rocky beach path that was used more than 100 years ago to deliver mail from one coastal community to another by dog sled or on foot.
Western Brook Pond
An easy 6km return hike to the boat dock at Western Brook Fjord. You can take a boat tour with Bontours to explore this unique inland fjord with sheer 2200ft granite cliffs. Call bontours at 1-888-458-2016 or go to www.bontours.ca.
Cow Head Lighthouse Trail
A 3.2km easy trail where you can see a lighthouse that operated over a century ago. If you take the "point of the head" trail you can see some unique limestone breccia rock formations along the coastline.