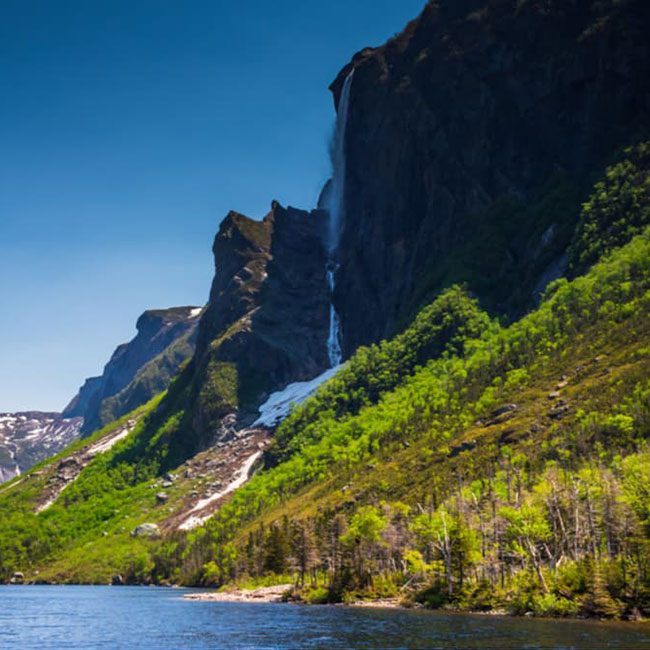 Why Visit Gros Morne National Park?
Gros Morne Cabins is located in the community of Rocky Harbour in the heart of scenic Gros Morne National Park. We offer 25 self-sufficient cabins close enough to hear and taste the Atlantic Ocean with picture perfect sunsets.
Gros Morne National Park was established in 1973 and consists of 1805 square kilometers of unique and scenic landscapes. The park became a UNESCO World Heritage Site in 1987 because of its significant geological features and outstanding natural beauty.
Gros Morne National Park provides a unique example of continental drift where the Earth's mantle and deep ocean crust is exposed. There are fjords, coastal areas, and mountainous terrain, this place is wondrously interesting. The park gets its name from Gros Morne Mountain, "Gros Morne" is French for "great somber" or large mountain standing alone.
Plan Your Trip To Gros Morne Today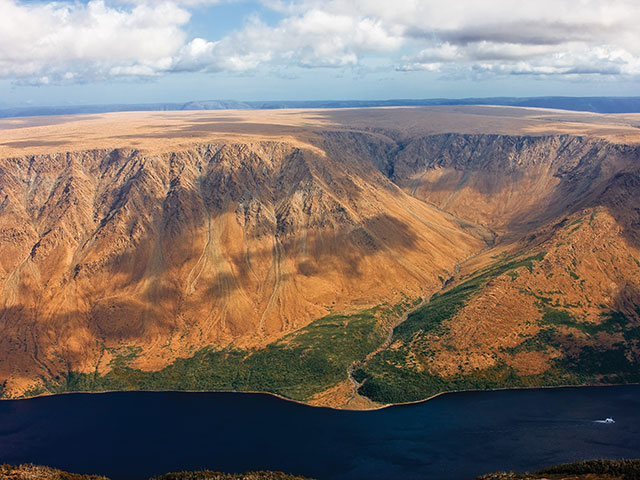 This is where you can walk on the Earth's mantle, the 2 types of rock here are called Peridotite and Serpentinite. Geologists come from all over the world to explore this area, the Tablelands actually helped to prove the theory of plate tectonics and continental drift.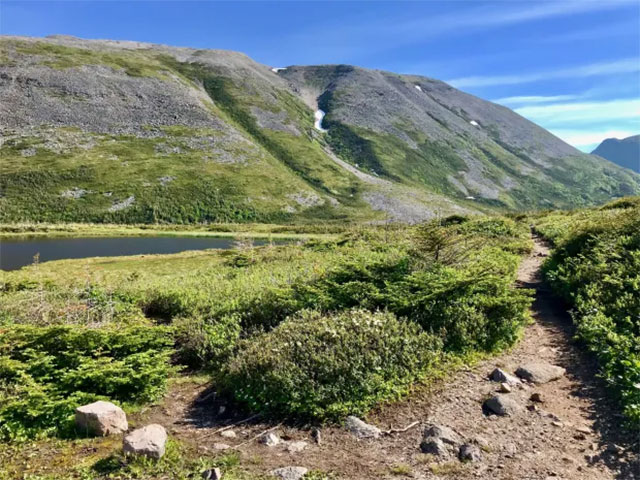 Rocks on Gros Morne Mountain were once under water. The quartzite rocks on top of the mountain were once sand in shallow tropical waters. This quartzite sits on top of granite and gneiss which formed over 500 million years ago.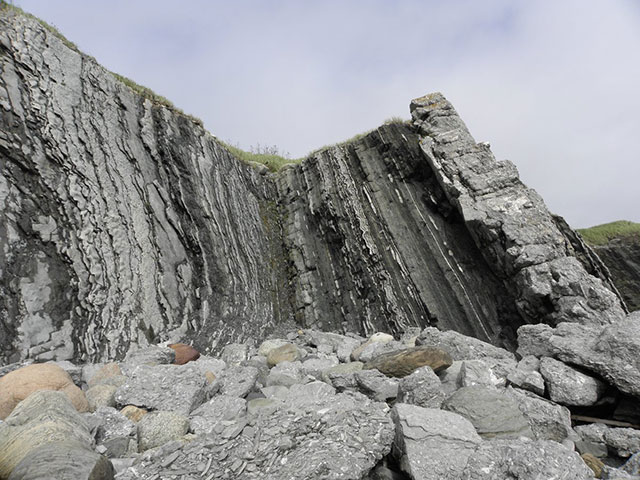 Green Point Geological Site
Located just North of the Green Point campground is a trail to the beach near some fishing cabins. Here, you can see some fossils in the jagged cliff side and stand directly beside a global stratotype – the division between the Ordovician and Cambrien time periods from over 500 million years ago.
Be sure to check at the Gros Morne Visitor Centre for guided tours of this area and to purchase your park pass. There is also a geological exhibit at the Gros Morne Discovery Centre near the community of Woody Point.